---
Get Your Copy of the 2017 International Faith Conference Messages Today!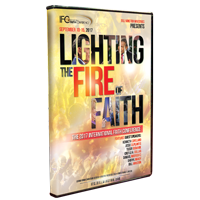 ---
For nearly 23 years, Drs. Bill & Veronica Winston and Bill Winston Ministries have touched the lives of countless men, women and young people through the
International Faith Conference (IFC)
. Get ready to experience one of the Top Christian Conferences of the year… a life of victory and faith through God's Word.
Join us for six anointed days – Sunday, September 9, 2018 through Friday, September 14, 2018 and receive powerful prophetic words on healing, finances, family, business, ministry, and more.
Conference events include Morning and Evening Sessions; Prayer Praise and Pampering Women's Luncheon; Leadership Summit*; and Bill Winston Ministries Partner Appreciation Reception*
The Morning Sessions will begin at 10:00am daily from Tuesday, Sept. 11 to Friday, Sept. 14, 2018 and
The Evening Sessions begin at 6:00pm on Sunday, Sept. 9, 2018 and at 7:00pm nightly from Monday, Sept. 10 to Friday, Sept. 14, 2018
Day & Evening Sessions of this Conference will be streamed live via ifc.billwinston.org, www.billwinston.org, YouTube & ROKU.
Children's Church is FREE and will be open nightly from Sunday, September 9 (opens at 5 pm on Sunday) to Friday, September 14 (opens at 6 pm during the week) to children ages 3-12. Younger children must be potty-trained.
During the conference, Children's Church doors open an hour before service starts each night.